Estate Planning Documents

I cringed every time I remembered I didn't have any Estate Planning Documents or a Will and Trust in place for my family. It was something that I put off because it cost a lot to have one set-up. Even though it's a one time fee, the quotes I received were between $1000 - $2000. I knew there were some website out there that allowed me to do them myself, but I felt uneasy about constructing my own legal document that would be responsible for protecting my families rights in my absence. If I was going to do it, I wanted it done right.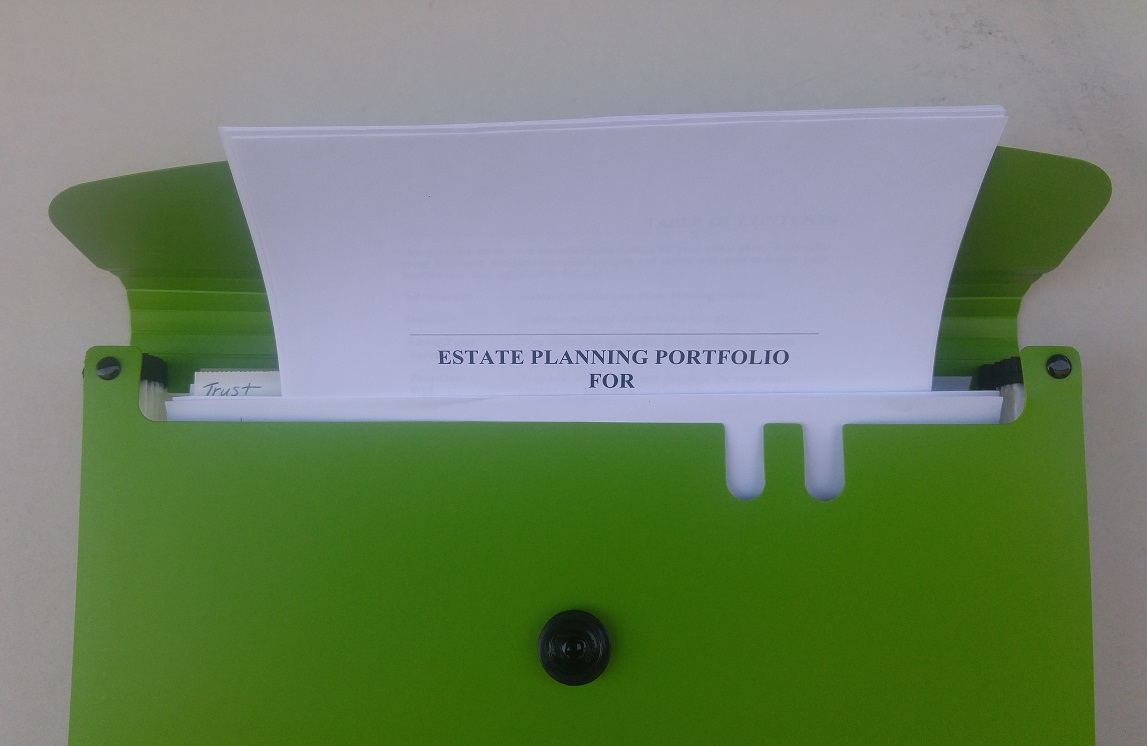 Estate Planning Documents
I finally bit the bullet and paid for the Estate Planning Documents Package. The final push that made it easy for me to justify the cost, was I learned the fees associated with probate in California. The fees for probate court are a complex percentage structure based on the net worth of the estate that can quickly add up to 10's of thousands of dollars. For those who are unaware, if a person dies that doesn't have a will and trust or any estate planning documents, their estate gets sent to a probate court. The court will then determine who gets what from their estate, the guardianship of the kids, etc. This process can take several years and a cause a lot of stress and hardship for a family that's already going through a difficult time. Plus, the courts and the lawyers will be the only ones getting paid during this time. Slowly dwindling down the estate that's entitled to go to the family.
I wasn't going to allow my family to emotionally have to go through that. I sure wasn't going to allow the courts and lawyers to leech away at my estate, while they pretend to know what's best for my family and then also decide where my children would end up. Hell No! Not without my say!
Getting my estate in order has been a huge weight off my shoulders. It provides me with a very comforting piece of mind knowing, that if anything happens to me when I travel for work or I when go into the mountains for several weeks, my family is taken care of. It was the most important piece of survival gear that I'd ever purchased for my family.  

What your Estate Planning Documents Package should include:
A Living Trust - A revocable document that claims ownership of your assets so that they can easily be distributed per your wishes upon your death. It also contains your instructions for your own care and the care of your family should you become disabled.
A Pour-Over Will - A document that states that any property that hasn't been transferred to your living trust before your death, will automatically be transferred to your living trust upon your death. Your goal is to avoid probate altogether by transferring all of your assets to your living trust during your life. This document is mostly a back-up document that ensures that all your assets are ultimately controlled by your living trust. The Will also specifies who gets guardianship of your minor children.
Guardian Instructions - While your Will specifies who will become the guardian of your minor children, this provides guidance for those decisions you consider most important; financial decisions, education, child rearing practices, religion and discipline.
Nominations - Names of persons appointed to act on your behalf in various capacities.
Personal Information - In this section I list all of my website accounts username and passwords, making finding my assets and accessing them easy for the executor of my trust.

Financial Power of Attorney - A document that appoints an agent to act for you if you become disabled or are unable to effectively manage your property or financial affairs.
Certificate of Trust - This is a document you give to financial institutions when they request a copy of your living trust. This keeps the personal and financial information in your living trust private.

Trust Assets - This section of your estate planning documents contains proof that your assets have been transferred to your living trust. i.e. Life Insurance Policy, House Deed, Financial Institutions, etc. 
Health Care - This document authorizes the release of protected health information to designated persons. This also authorizes the designated persons to make medical decisions for you when you cannot and provides instructions regarding your medical care.
Memorial Instructions - This is a statement of your personal wishes as to burial or cremation services.
Property Agreements - This document is agreements that govern the form of ownership of property owned by you and your spouse.
Personal Effects - These are instructions to your trustee explaining who gets which specific things.

Personal and Family History - This is your life story and/or family history to preserve your legacy for future generations. This was a fun one for me. I wrote my own biography, which I'd never thought about doing before, so my kids will know where I'm from and how I grew up. I also put all of our best family photos, videos and moments in chronological order on a flash drive that I keep with the documents.  

Home
›
Survival Gear Checklist
› Estate Planning Documents