About.....

I wouldn't consider myself a prepper by any means, but I do believe in being prepared.  As an avid backpacker for over 30 years and someone who is accustom to going into the wilderness for weeks at a time, I've always had gear and equipment around that I could grab at a moments notice if there was an emergency situation.
It wasn't until I became a father and had a family that I started to think about resources, as opposed to just equipment and gear.  I've always been self sufficient and wasn't too concerned about my own suffering, but I couldn't imagine watching my family suffer from stomach pains from lack of food, dehydration from lack of water, or being wet and freezing from not having a shelter or power.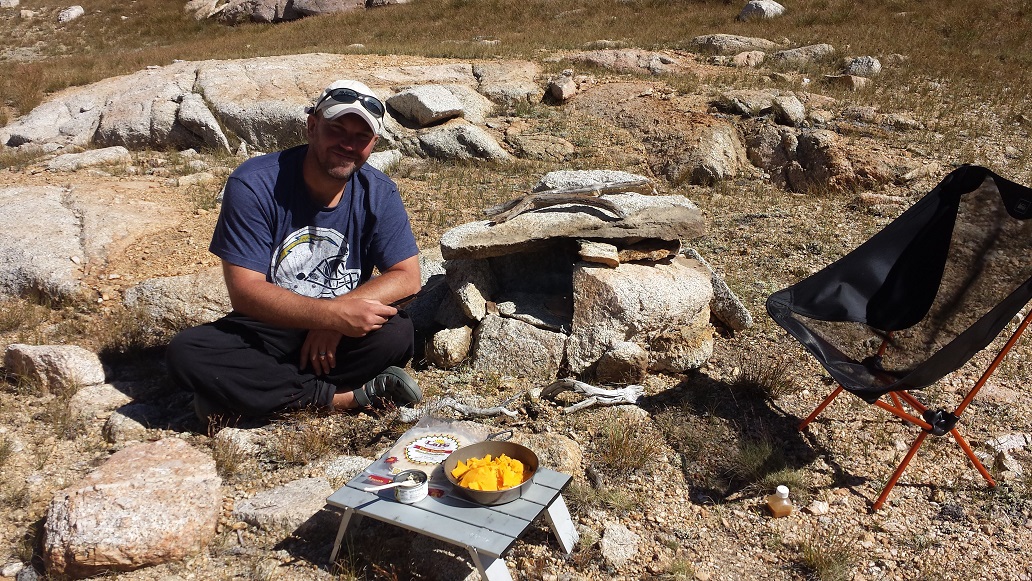 I took Simple Steps towards a Re-Source Supply
"Re-Source Supply" is a term I coined to encompass a two fold concept of having a supply of resources AND a means of Re-supply.  Resources are consumable, so its important to put systems in place to restock them.  This line of thinking is paramount in terms of survival and self-sufficiency.  Below I have outlined some logical steps towards that end. 

---
Water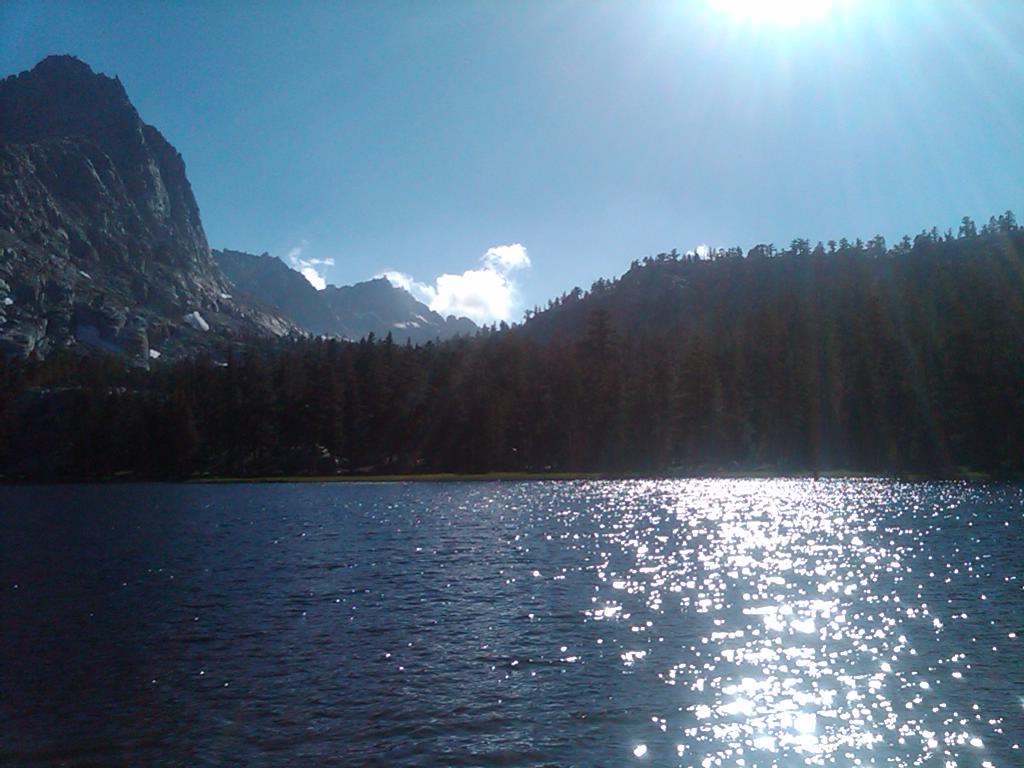 We have bottled water delivered to our house every month.  We usually go through (4) 5-gallon bottles a month.  On one particular month, I asked to have 14 bottles delivered instead of 4.  This gave me 10 extra bottles as an emergency supply, 50 Gallons.  I then switched my delivery back to 4 bottles a month.  I keep all my bottles in a row and always take bottles from the front of the row and put the new bottles at the back.  This rotates my water supply each month and keeps the water fresh.
Resupply:  I attached several rain catch barrels to my house gutter system.  I keep an emergency water purification hand pump so I convert any water sources into a viable drinking supply.  I have a desalinization pump to convert salt water into fresh water.

---
Food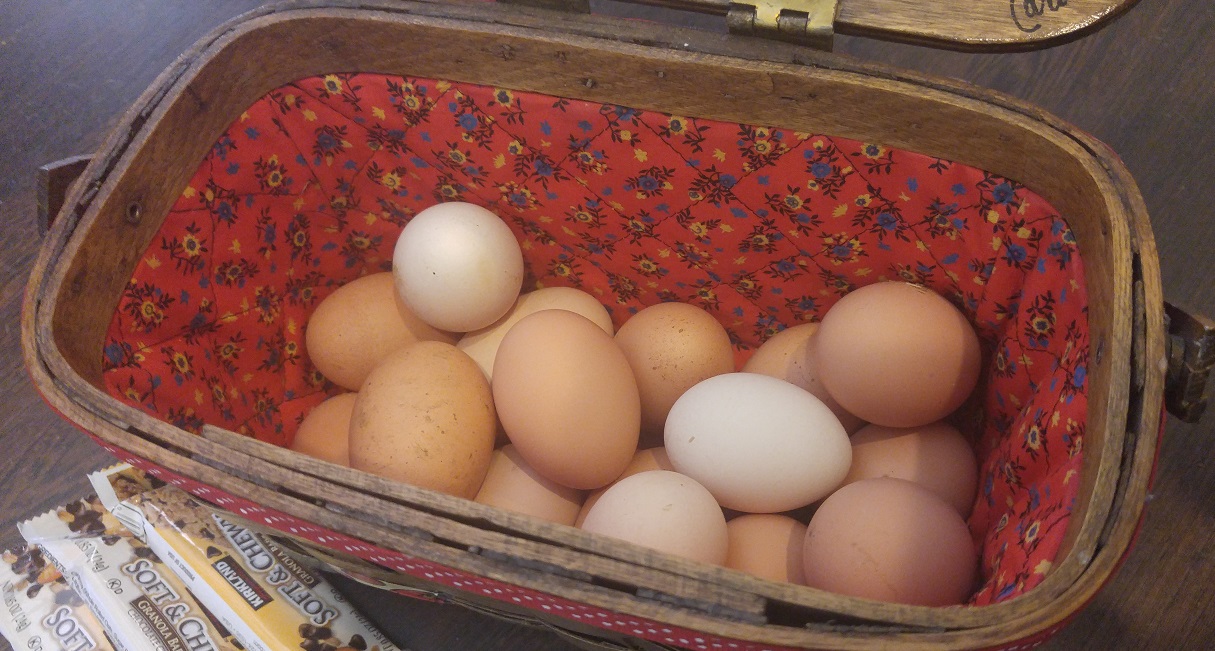 I keep a supply of dehydrated meals.  These meals last for several years, but every year I go on a backpacking trip into the mountains.  I would take these meals up into the mountains with me each year, and then restock them when I came back down.  This kept the meals less than a year old at all times.  A little piece of advice.  Every year someone from our group would bring a Rice Meal to try for the first time again.  We tried to make sure we didn't over cook it or under cook it like the year before.  Every time we made the rice meals, they were absolutely terrible!  Either soft mush or under cooked hard pieces, no in between.  Get the pasta meals, you can't go wrong.
Resupply:  I've also planted fruit trees on my property.  We have a garden that generates fresh greens, herbs, and some basic vegetables.  Our 4 hens lay between 15-20 eggs a week.  I have fishing gear and guns.  

---
Power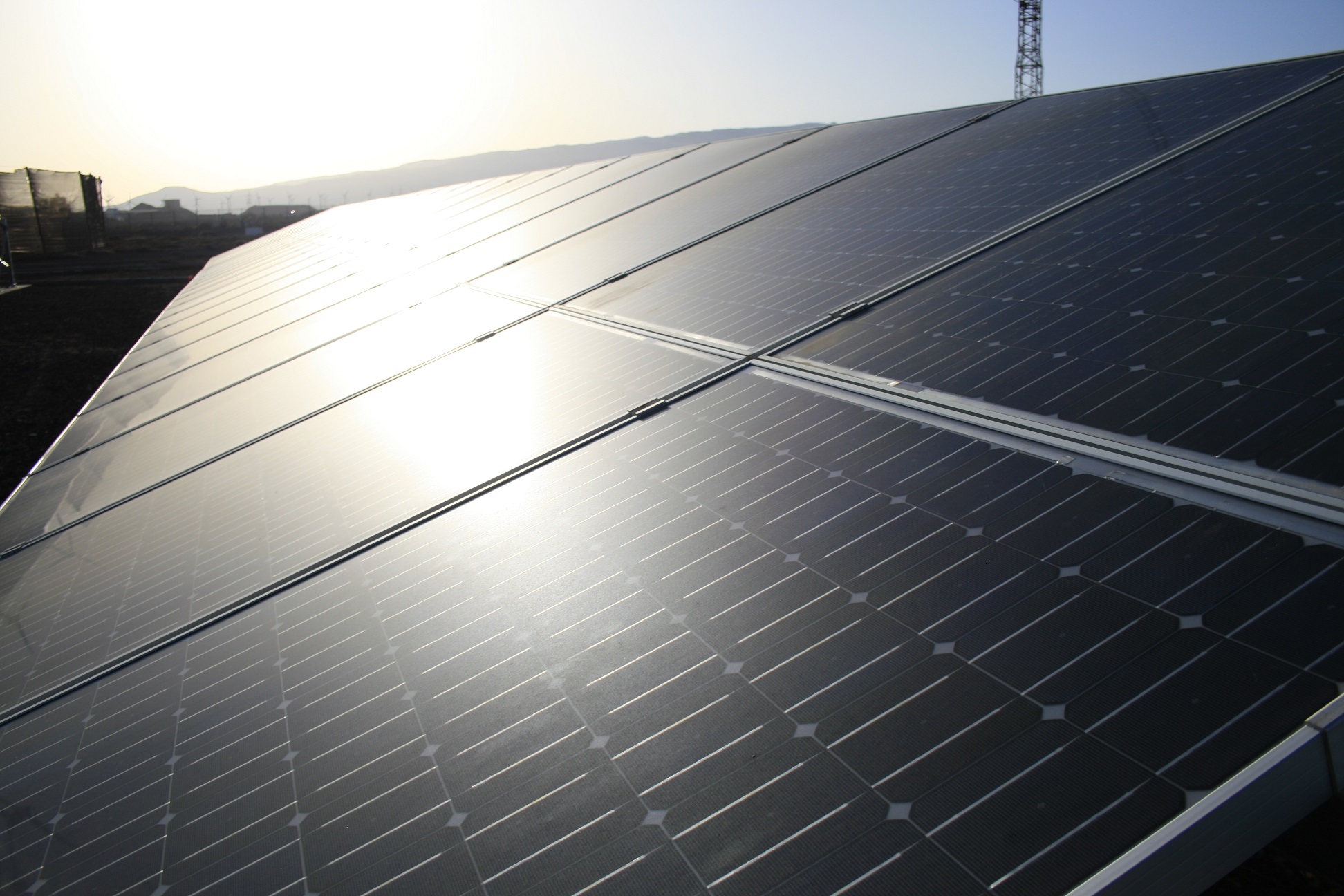 I had a Residential Solar Power System installed on the house.  A system that is capable of supplying and resupplying power even when the grid is down.  I simply exchanged my electric bill for a solar loan payment.  The process I went through, the systems capabilities, the solar pitfalls and the costs, I outlined under the Residential Solar Power link.

---
Storage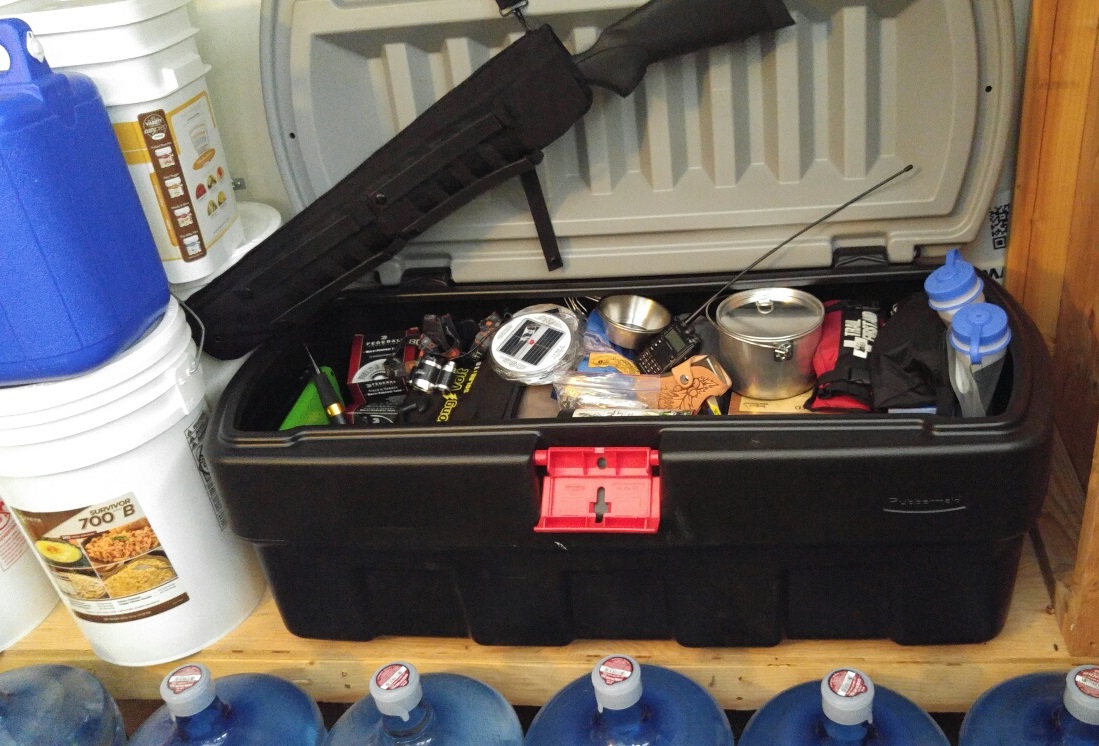 Taking these simple steps gave me an emergency supply of water, food and power.  I had all the equipment from backpacking that I needed to use these resources.  I had a stove that runs on wood scraps and doesn't require fuel.  I had a water filter for emergency water purification of the rain barrel water for drinking.  I had a residential solar power system installed that would provide me power during the day if the power went out and I have an emergency home generator for the night time.  And I had tents, air mattress's, zero degree sleeping bags for shelter and warmth in case we had to leave.
The only thing I was missing was the optimal storage system to organize and secure my gear and resources.  Especially if I had to leave.   


An idea was born..
Driving in my brother-in-laws new Chevy Volt and as he was constantly telling me to, "Watch the ball!"  (An indicator in the Volt to confirm he was driving his car efficiently), I interrupted him and asked him if he was going to get a residential solar power system on his house now?  To pay for the power he consumed charging his Volt every night.  I was kind of gloating because I just had my system installed.  He said, "If I go Solar, I'll mount Solar Panels on a Trailer so I can take them with me."  I didn't think about it too much at the time, but when I got home and started revisiting my resources and gear storage system dilemma, it became the awesomest idea I'd ever heard of!
---
Some people want a Residential Solar Power system but don't want it mounted to the roof of their home, or they may be renting and don't own their house.  Some, like my brother, may want to take the system with them on the road or if they move. 
 A Solar Trailer.

---
I went deeper into the idea.  A Trailer that not only had Solar Panels but also had Batteries for Power Storage.  If the power went out, they would have power available both in the day and in the night.  Essentially it would be a Solar Powered Emergency Home Generator.

---
I was also excited in addressing my dilemma of gear and resources storage that would be portable.  A trailer designed with a water storage tank to hold up to 50 gallons of emergency water.  A place for food, cooking gear and stove.  An innovative twist on gear and resources, and I now had endless power.  A place to charge and store a handheld HAM Radio, since communication is critical in an emergency situation.  I could power a water pump to access the water through a faucet and sink and I could store an electric powered stove as well.  Initially I focused on a needed place to store my sleeping bags and tent, but wait!  A tent?  Why would I need a tent when I have a Trailer with a hard shell and a lock?  Why not put a bed or couch inside that you could sleep on or sit on, and fold up when not in use?  I was starting to have a boyish vision of it being the ultimate mobile survivor shelter!  I could generate and store enough power to run key features of a house, store all my gear and resources inside, sleep inside, and even cook inside as long as I had good ventilation. 
I was starting to get stoked!

---
Something More..
All those things were great!  But I still wanted something more.  I didn't just want a vessel for storing my resources, I wanted a vessel to help me create more re-sources.  The batteries stored power but the panels would continuously create more power.  I wanted that same set-up for food and water.  Why not incorporate a rain water catch system, like the one I had on my house?  Maybe incorporate an automatic filtration system to it?  Since I had power, a 12v desalinization pump so that I could convert an ocean full of salt water to drinking water, sounded like a good fit.  A fishing pole holder and a gun rack installed for hunting and fishing.  A couple seed banks for planting and gardening if out for extended periods. 
I now had a vision in my mind.
Solared Survivor was born. 


As Luck Would Have It
I am a Mechanical Engineer who has over 18 years of experience in Product Development with an emphasis on Design for Manufacturing.  That solves the problem of creating a trailer design!  I can create a trailer design that has all of the above capabilities for manufacture. Initially, for myself and also make it available to whoever else would like one.

---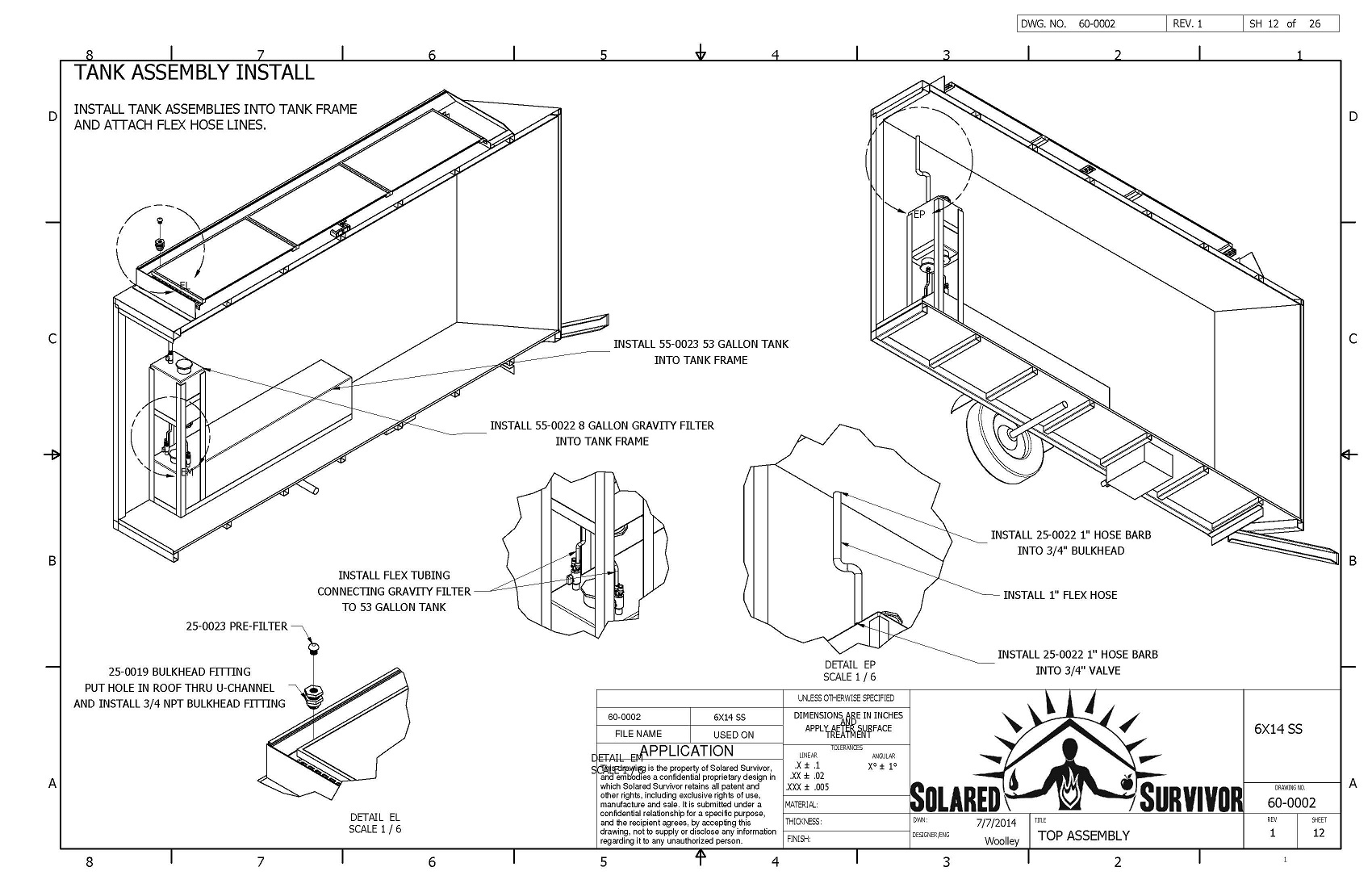 I am aware that the trailer with the components and features that I envision, will not be cheap and not everyone who would like one, could afford one.  They may already have a trailer they can use or can buy a used one at a fraction of the cost.  They may have a majority of the supplies already and don't need the complete, fully loaded, ready to go, Swiss Army Knife Trailer. 
For those individuals, trailer plan drawings and manufacturing expertise consultations will be made available to help people build their own. 

---
My design is perfect for me, but I'm giving people access to my 3D CAD files so that they can design their own custom trailer.  One that fit their unique needs and conditions.  

---
Create a Lifeline
I have created this website to provide you with a lifeline of critical information on Residential Solar Power, Emergency Home Generators, Emergency Water Purification, Survival Shelters and Ham Radios.  Whether this translates into a purchase of your very own survival trailer, downloading CAD models to build one, or gaining knowledge of re-source supply, my hope is to be an instrument in your journey of survival and sustainability, today and in the future.
Home
› About