Rechargeable Emergency Light

It's important to have a rechargeable emergency light available but you need to make sure it can be recharged from an available source when the powers down.  That's exactly why you have it, right?  Light for when the powers out or when your away from any available power source.  What good is a rechargeable emergency light during a blackout, if it requires power to recharge?  It could be fully charged when the power goes out but if it's a blackout for an extended period of time, you'll need to recharge it.  I always preach that if your going to get gear to prepare for being absent of your resources, don't get gear that's dependent on that resource in order to work.  There are several renewable options available. 


Rechargeable Headlight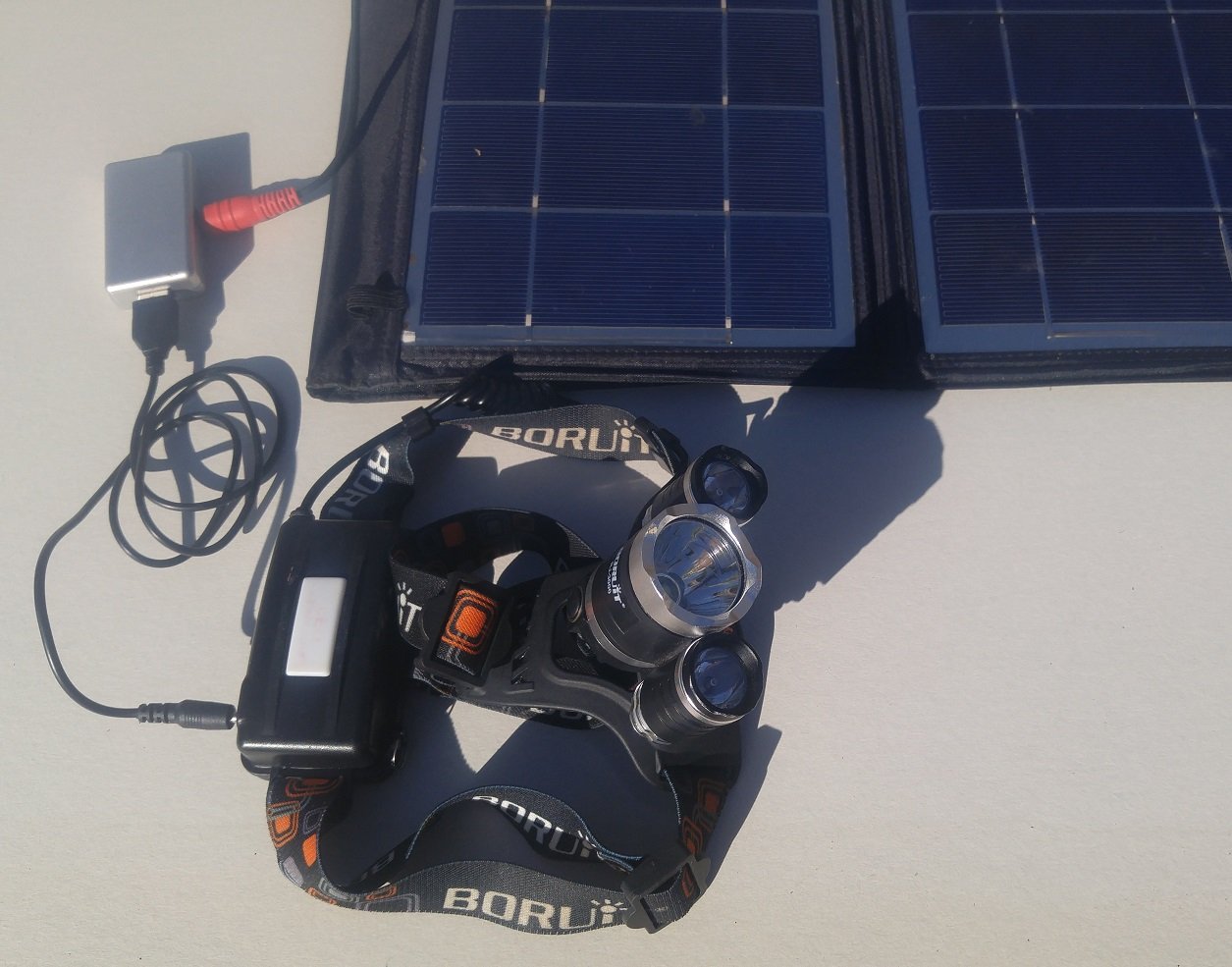 Always keep a headlight readily available.  It's one of the best options for hands free, portable emergency lighting. Make sure you get one that you can use indefinitely without having to buy, stock, and replace batteries.  Rechargeable batteries are a good option but will be of no value if you are without power or if you are hiking in the mountains or forest.
Get a headlight that you can recharge through a USB cable. This allows you the most versatility in recharging options.  Day to day use, you recharge it from an outlet in your home. If the power goes out, you recharge it with the cigarette lighter in your car. If you are camping or hiking in the backcountry, you can recharge it from a portable, fold-out solar panel. 


Solar Lanterns
Inflatable solar lanterns are great rechargeable emergency lights for both at home or hiking trips in remote locations.  They are super compact when deflated, about the size of a CD case, making them easy to store in your home or car.  They're very light weight, making them perfect for get-out bags, backpacking or camping trips.  It only takes a few hours in the sun for them to reach a full charge, and on a full charge they can stay on for over 10 hours.
They are extremely bright with each containing a string of 10 LED lights.  A button lets you turn them on and also select between a couple different levels of brightness.  A strap is included that lets you easily hang them from the ceiling of any room in your house.  Slid them over a tree branch at your campsite or strap them to your backpack while your on the trail.

| | | |
| --- | --- | --- |
| Solar Lantern Deflated | Inflated & Charging | Solar Lantern at Night |
Click here to get Solar Air Lanterns

Handcrank Rechargeable Emergency Lights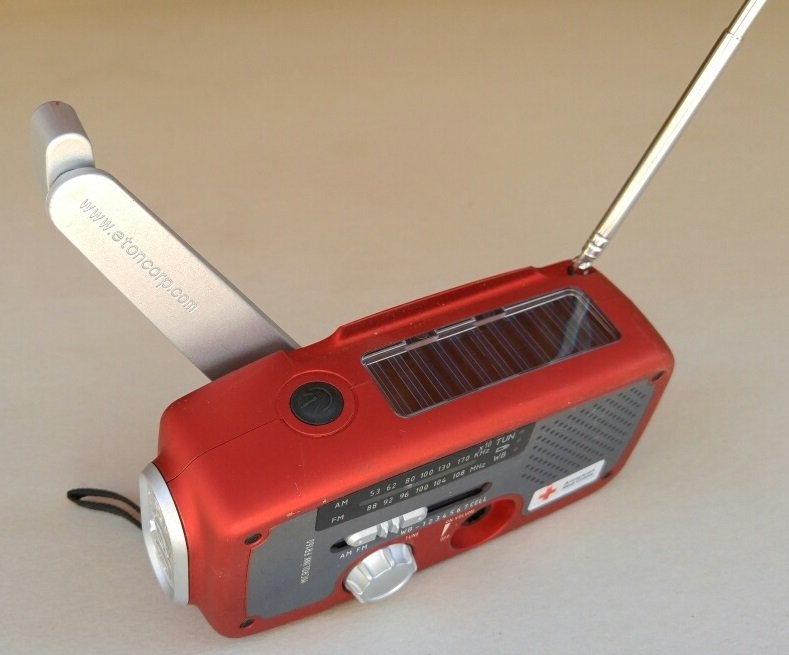 It's smart to have an option for when it's night time or for when there are days with clouds or rain and no solar power available.  Manual hand cranks are a good back-up option.  They require you to turn a generator by hand in order to recharge the internal battery and use the light.  An endless power supply, yourself!  These devices usually incorporate an am/fm radio into them, and include weather channels.  Often these include there own solar panel as well, so you get the best of both worlds.  Most have a USB port, so you can use the hand crank generator or solar panel to charge other external devices as well, like your headlight. Hand crank headlights are also available.
Click here to get a Hand Crank Rechargeable Emergency Light / Radio