Emergency Home Generator

An emergency home generator should be high on the list when it comes to your emergency supplies checklist.  Its a fairly inexpensive investment to ensure that when the power goes out, your food won't spoil and you won't be left in the dark or in the cold.  Like all good investments should be; buy it, put it away, and forget about it until you need it. I spent $400 on a 4000W gas generator that I keep in my outside shed in case of an emergency.  You can get that power in a much cheaper package but because I live in California, I had to get a model that met the states low emission requirements.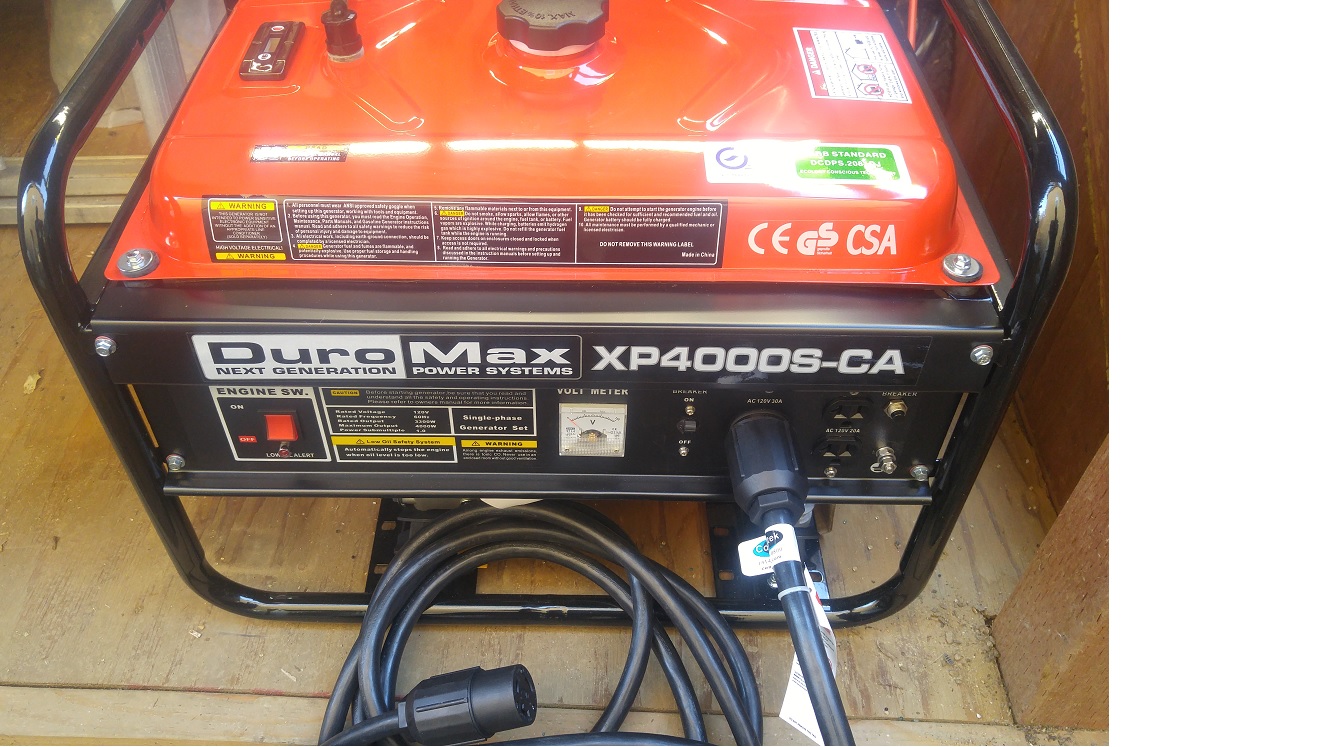 Install a generator manual transfer switch and you'll have the ideal set-up for a effortless switch over from grid power to emergency back-up power.


Emergency Home Generator Choices
I purchased a gas generator for emergency power purposes.  Is it my preferred choice? Absolutely not!  But it's the most affordable option for the power you get.  I'd much rather have a gas generator than no generator, because the option I prefer I can't afford.  That's just stupid!  Another choice is a propane or natural gas generator which can be tied with an automatic transfer switch.  This is a more expensive option but a much cleaner and automated package.  If the power goes out, the automatic transfer switch will switch from grid power to generator power automatically.
 I'm sure you've gathered by now, that my preferred choice is a Solar Generator.  While this is still a more expensive option, the solar panel and battery technology has advanced significantly recently and costs have been going down.  The advantages of Solar Generators are really too appealing not to consider.  Go here to see a side by side comparison of gas vs solar generators.  Let's compare.


Solared Survivor; A Portable Solar Generator
As I've said before, I'm not interested in offering something that is just for the worst of times.  I wanted to create something that can be immediately put to use and have its benefits and capabilities utilized everyday.

Solared Survivor is a solar generator that can be left plugged into a manual transfer switch at all times to reduce your electric bill and keep key circuits of your house off the grid and immune to power outages.  There is no need to race home from work to get your generator going in a power outage to make sure the freezer doesn't thaw out.  It's already plugged in and running on generator power.  There is no gas to store or rotate out.  No propane to refill.  No concern of your natural gas line being down.  There are no moving parts to maintain or repair.  There is no loud noises echoing through the neighborhood.  Just silent, inconspicuous power generation and storage using a self replenishing, renewable fuel source.  
Since Solared Survivor is a trailer, it's a portable solar generator.  If you are unaffected by a power outage, it can easily be unplugged and transported to any neighbor, family or friends houses that are affected.  It can be relocated to provide power in remote locations where power isn't available.   

Home
› Emergency Home Generator