My Favorite Backpacking Trips

We describe our annual backpacking trips to others as the equivalent of hitting life's reset button.  The year's accumulation of problems, losses, set-backs, responsibilities and commitments stacked up high on our shoulders, slowly break loose with each step.  As the mountains grow and the wilderness thickens, a foggy mind and vision, distorted by a year's worth of noise, pollution and the opinions of others, starts to once again regain its clarity.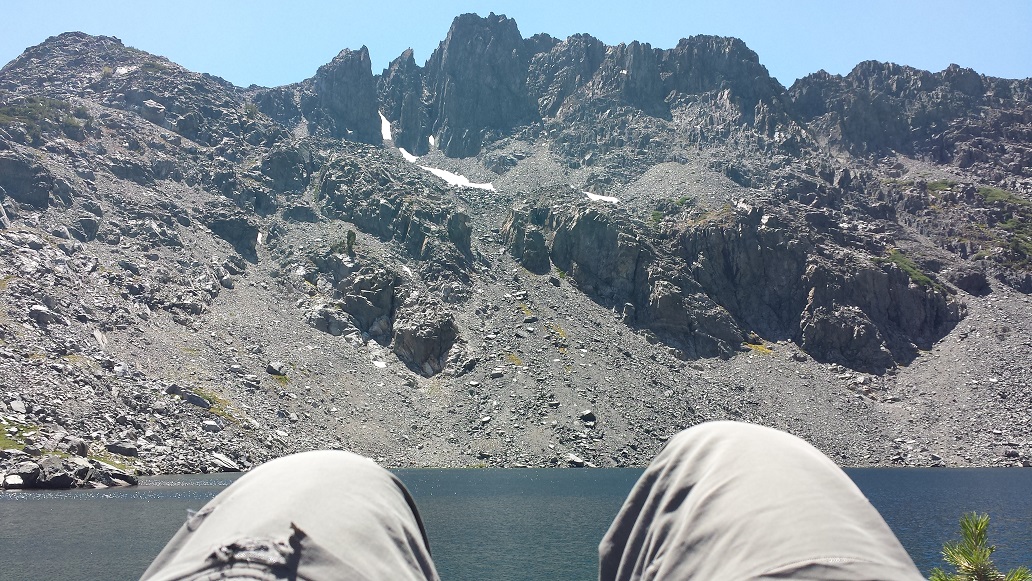 Until you come to a place where no footprints exist and to sights only few eyes have seen. Then it's time to take a deep breath, become at peace with yourself and relax. Only then to come back down and see the world as a new, with a renewed understanding to disregard the illusions of money, success, and the recognition of strangers, and focus on that which is really important. Family and Friends.
My favorite backpacking trips aren't strictly based on the time in the backcountry but on the unique experiences that occur before and after the trail.  It's important to me to have time allocated before the hike to anticipate the trip ahead, and time after the hike to reminisce and absorb the process we just went through before returning back to our families.  The gateway mountain towns we have to travel to, each have their own energy, story, and character that create the perfect setting for the anticipation and reminiscing process.  Instead of driving straight to the trailhead and then straight home afterwards, take a couple days before and after your hike to become entrenched in the uniqueness of that town and it's people.
Another important reason for having a day or two before the hike, is to get acclimated.  Several times we've drove from San Diego at sea level, to a trailhead in the Sierras above 9000ft, and started hiking first thing in the morning up another 2000ft.  Every time I've done that, the sudden change in altitude has affected me.  Headaches or instances of nausea and dizziness the first couple days.  It doesn't matter that I've been going on backpacking trips for 30 years, no one is immune.  Altitude sickness or Acute Mountain Sickness (AMS) is serious stuff and can kill you.  If it gets too bad, the only way to get rid of it, is to come down.  To prevent it from happening, go up slowly.  I've never had any issues with altitude when we took the time to drive up and stay a day or two in town, before hiking into the mountains.   

These are my favorite backpacking trips:


Yosemite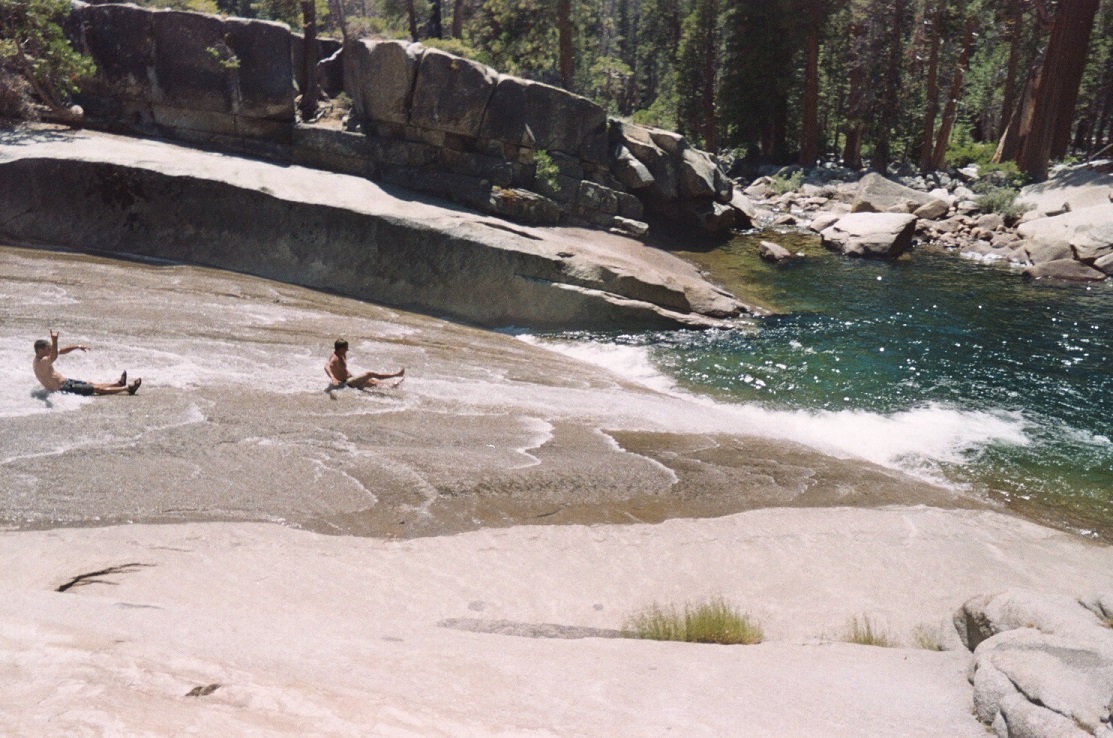 Yosemite is a giant valley that was formed and carved out by a retreating glacier thousands of years ago.  The glacier left behind mountains of shear granite walls with waterfalls jumping over the edge, raining into the valley below.  Yosemite is a highly desired backpacking destination and once hiking permits become available, they are quickly snatched up.  Dismantling the hopes of many potential backpacking trips. But even with the limited number of permits and huge demand for them, there is a way to plan a trip and easily access every bit of the Yosemite backcountry, and then some!  Simply by knowing the backcountry rules and regulations for permits in the Sierra Nevada's.

Grand Tetons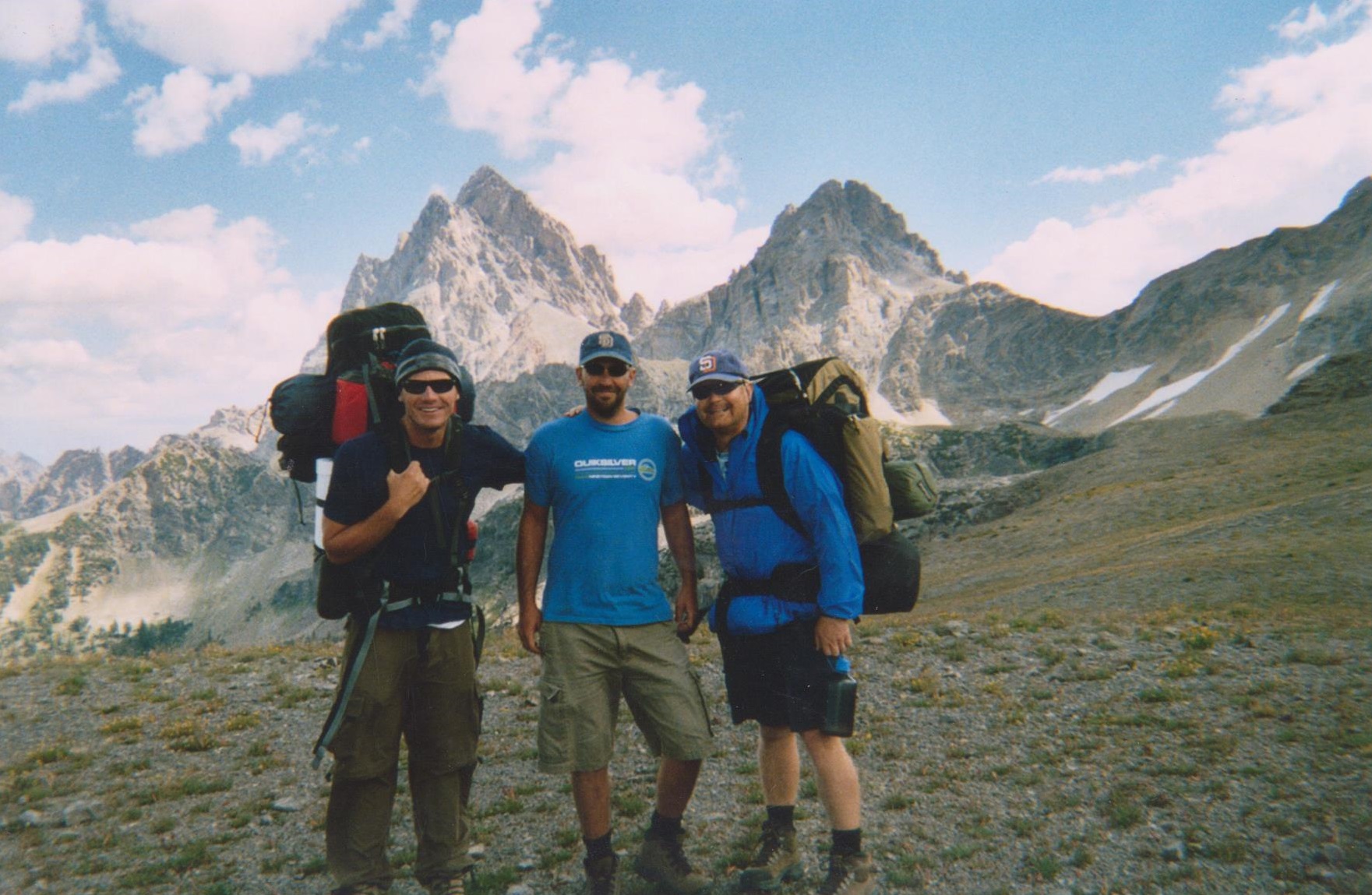 The Grand Tetons are in Wyoming, just north of the city of Jackson.  It's iconic dual peak silhouette rising up from the valley floor is a breathtaking sight to see.  It's located at the southern edge of Yellowstone National Park.  While Yellowstone is very large and it is considered best to car camp Yellowstone, since landmarks are fairly far apart, the Tetons is a much smaller park and is perfect for 5 to 7 day backpacking trips.

Mountains Between Durango and Silverton
In the south west corner of Colorado, between Durango and Silverton, lies the San Juan Mountain Range.  This hike is very special because of the mountains accessibility choices that is offered to hikers and campers.  Walk past mountain goats as you hike over the Continental Divide.  This trail is ideal for week long backpacking trips, as well as establishing a base camp and doing day hikes to several different, close proximity 14ers.
Backpacking San Juan Mountains


Rocky Mountain National Park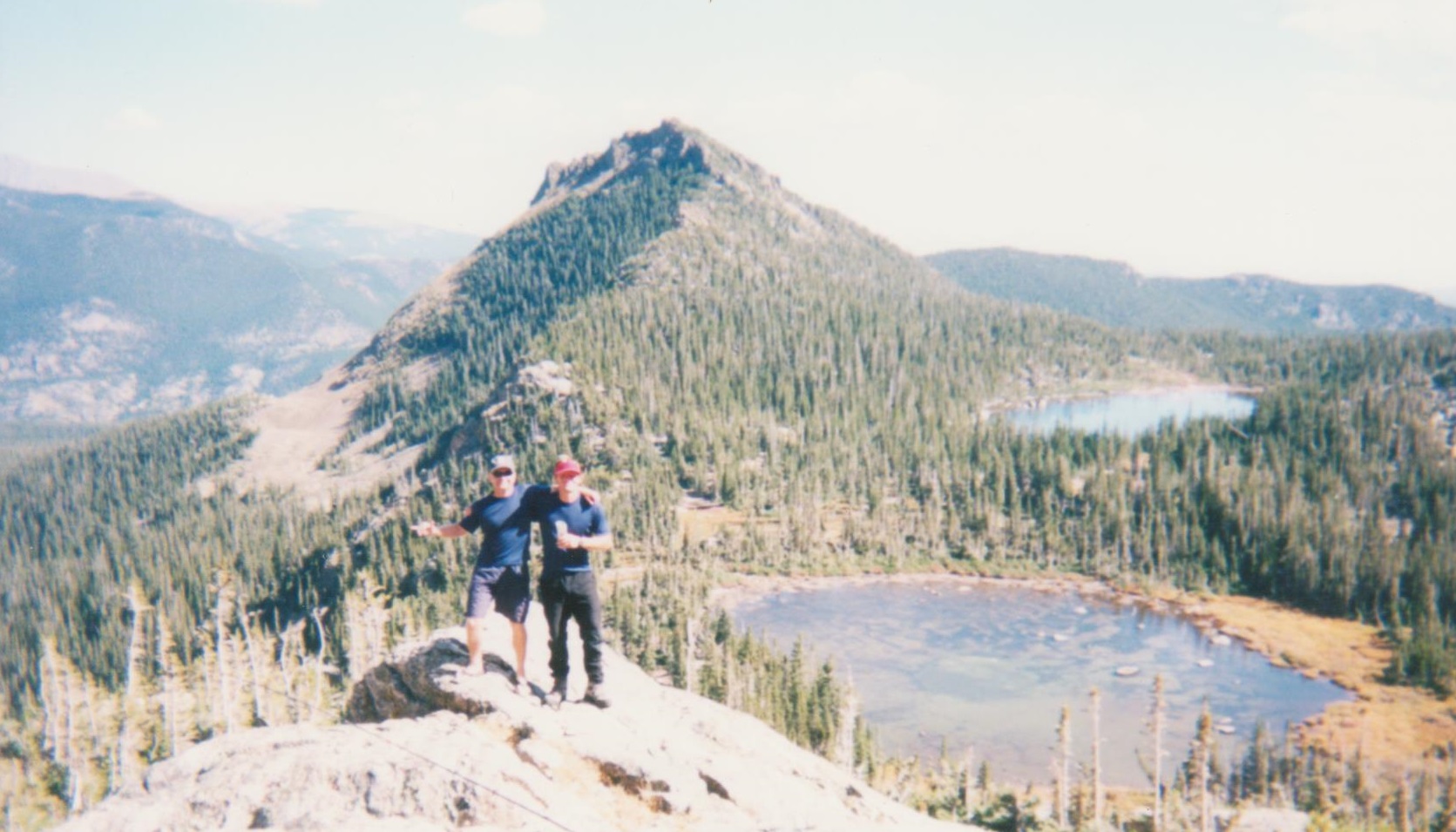 The Rocky Mountain National Park is a fairly small park to plan a week long hike, but it's scenery is amazing!  We extended our trip by putting in several lay-over days at lakes along the way so that we could spend some time relaxing and fishing, instead of just hiking all the way through the park in 3 or 4 days.  For circumstances beyond our control, our hike took place in late September which was spectacular with all of the Aspens changing color. 


Denali National Park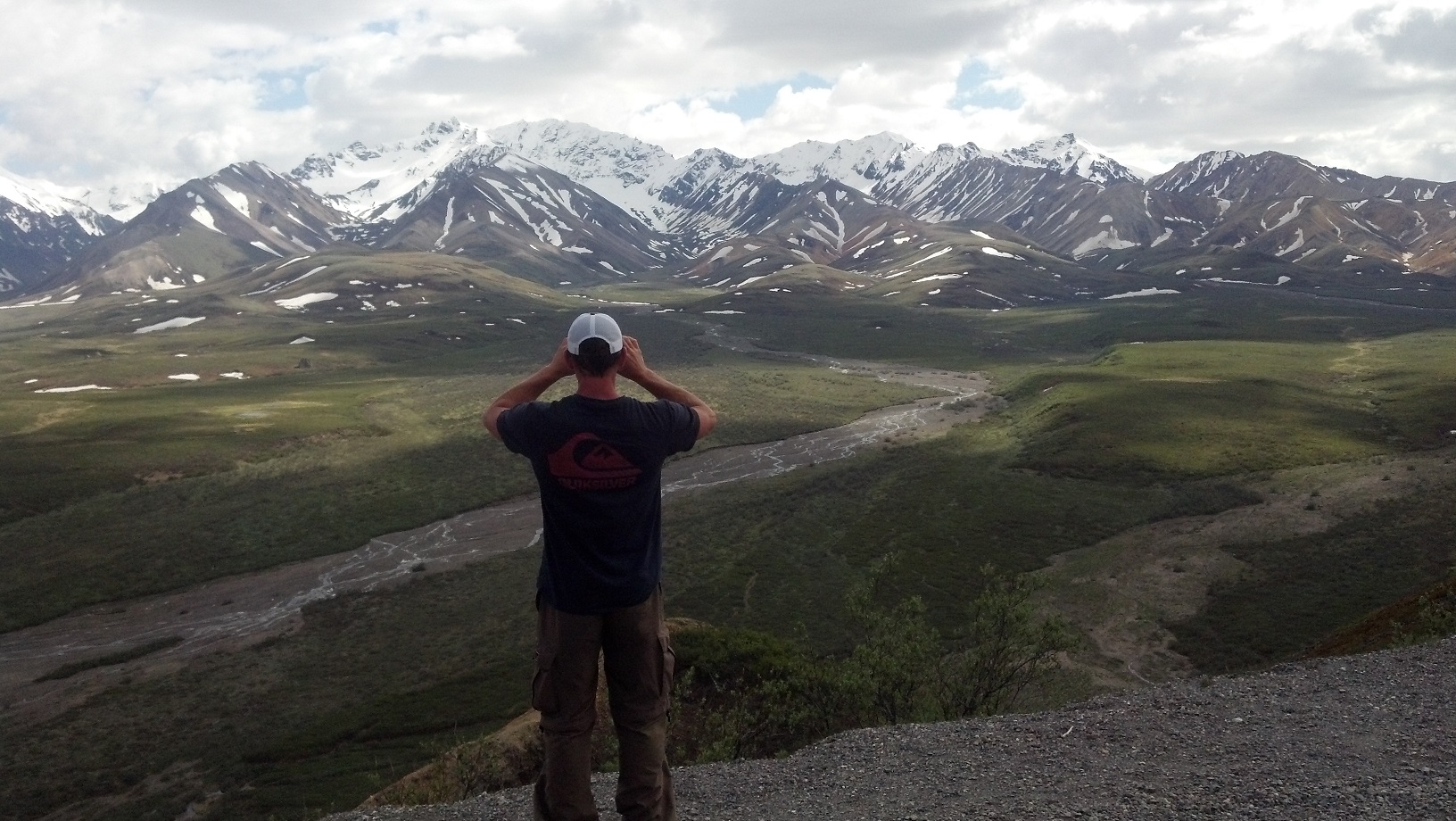 Alaska is big country!  It's already intimidating but to make things more scary, Denali National Park is void of established trails.  All hiking is cross country since the park feels that trails take away from the natural wilderness experience.  Most parks limit and track backpackers activities by issuing daily trail permits.  Since there are no trails in Denali, they do things very differently that will ensure you have a one of a kind wilderness experience.  The views and wildlife in Alaska are 2nd to none! 

Sierra Nevada Backpacking Trips
A large majority of our backpacking trips have taken place in the Sierra Nevada's.  It's the closest in proximity to where we live in southern California.  We can be at the trailhead in less than 6 hours.  We've entered the Sierra's from every trailhead on the east side of the range from Lone Pine to Bishop.  And a majority of the trails on the west as well.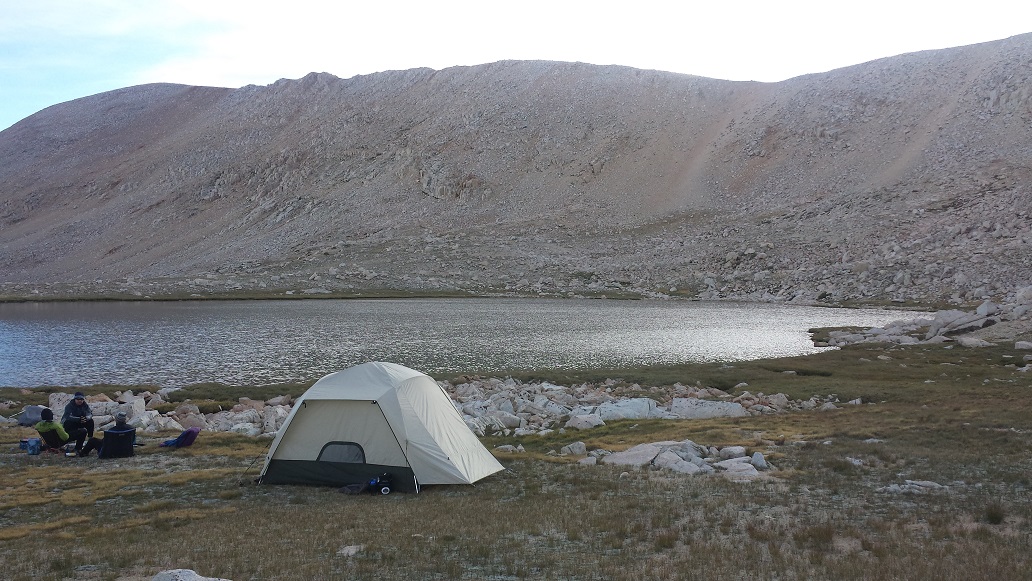 Most of the southern Sierras is at a high elevation and a lot of it sits above the tree line.  The passes you have to take to get into these high elevation portion of the Sierras are very strenuous, but we love the remoteness and lack of people that are in these areas once we get there.  The high elevation lakes have great fishing and lack the mosquitos that infest the lower elevation lakes.  Plus, since we are already hiking at a high elevation, taking Mt Whitney from the backside is a fairly easy hike that we've done half a dozen times.


Do You Have A Backpacking Trip To Share?
Write About It Here!
Do you have a recent, favorite, or nightmarish backpacking trip that you would like to inform other trekkers about? So that they can either enjoy or avoid the same experience. Share it here!
Home
› Backpacking Trips